Day 2 :
Keynote Forum
Chair of Nutrition and Dietetics,Oakwood University,USA
Time : 09:50-10:30

Biography:
Joycelyn M Peterson is a Registered Dietetian, completed Nutrition and Dietetics degrees at Loma Linda University (MPH, and DrPH), and Johns Hopkins University (post-master's studies in international nutrition). She is Professor and Chair of Nutrition and Dietetics Department at Oakwood University, Alabama, USA. She has recently published her dissertation in the Annuals of Nutrition Metabolism 8/2011, and is a contributing writer for newspapers and health magazines and has also published two vegetarian cookbooks. Her professional experience includes Vegetarian Nutrition Consultant, author, public health speaker, and Program Planner for international and state-wide public health nutrition initiatives, conducting nutrition research at the undergraduate and graduate levels.
Abstract:
Pediatric Vegetarian Diets: Well-planned vegetarian diets are appropriate for individuals during all stages of the lifecycle, including pregnancy, lactation, infancy, childhood, and adolescence.
Vegetarian Diets in Perspective: According to a nationwide pollin 2016, approximantely 3.3% of American adults are vegetarian or vegan and about 46% of vegetarians are vegan. Plant- based diets are becoming well accepted. The American Institute for Cancer Research encourages a plant-based diet. The 2015-2020 dietary Guidelines for Americans recommend a veretain approach for the National School Lunch Program. A vegetarian is a person who consumes all plant foods, does not eat animal foods, including fowl or seafood, or products containing animal foods. The eating patterns of vegetarians may vary considerably. There are basically three types of vegetarian diets. 1. The lacto-ovo- vegetarian eating pattern, the most common type is based on grains, vegetables, fruits, legumes, nuts, seeds, dairy products, and eggs. 2. lacto-vegetarian diet includes milk with plant foods but excludes any other foods from animals such as eggs. 3. total vegetarian or plant based diet is made of grains, fruits, vegetables, legumes, nuts, seeds, excludes the use of all animal products. Vegan means no animal products excluding the wearing of leather products.
Pediatric Vegetarian Diets: There are many reasons for the rising interest in vegetarian diets. Health, economic, ecological, ethical or religious reasons are at the top five. Scientific research continues to document the health advantages of the vegetarian diet with lower risk of heart related diseases, obesity, and cancer. Many are starting their children on a vegetarian lifestyle for the major reason to maintain good health and to prevent diet related diseases. The number of vegetarians in the United States and Canada is expected to increase during the next decade. Food and nutrition professionals can assist vegetarian clients by providing current, accurate information to parents about vegetarian nutrition, diet and resources.
Break:
Networking & Refreshment Break 10:30-10:50 @ Piedmont Prefunction
Keynote Forum
Southern Methodist University dallas USA
Time : 10:50-11:30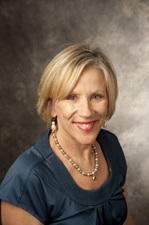 Biography:
Lynn Romejko Jacobs' prior appointment (1980) to S.M.U. found her developing a passion and interest in adult fitness as the physical supervisor at the Dallas Cardiac Institute working to rehabilitate patients who had undergone heart surgery. She also spent two years as an Athletic Director for the oil corporation, the Western Company of N.A. in Ft. Worth, Texas. Designing employees' fitness programs along with coordinating incentives and benefits within the company were strategic to the success of this experience. These two experiences prepared her for a continued growth in adult fitness and wellness.
Lynn joined the faculty at SMU in 1980 as an Assistant Professor and now currently enjoys the appointment of Full Professor . During her early years she designed and implemented a well received exercise program for the faculty and staff, the "Out to Lunch Bunch". She assisted Dr. Birdie Barr in implementing a comprehensive wellness program with employee benefits in the early 1980's. Teaching highlights during this period of the '80's focused on: ballroom/folk dance, corporate fitness practicum and internships for the Physical Education majors on the Corporate Fitness Track.
Abstract:
Objective
This study's purpose is advancing knowledge about perceptions of healthy body fat and BMI among undergraduate students, examining the relationship between believed and actual body characteristics.
Participants
In September 2009, 413 freshmen completed a survey asking students to self-assess body fat percentage, BMI, and weight among other questions.
Methods
Students were surveyed prior to and after taking body measurements. Regression was used to understand how different categories predicted level of accuracy in students' assessments.
Results
Findings suggest students less accurately estimated BMI than body fat percentage. Interactions suggest females and males differ in estimation accuracy, and this varied by fat categories. Additionally, 90% of students believed body fat percentage easier to understand than BMI.
Conclusions
Since body fat percentage was significantly better understood, this measurement should be used to educate individuals on healthy weight and body composition status on a wider scale.
Table 1
Summary of Actual Weight, Body Fat Percentage, and BMI
| | | | | | |
| --- | --- | --- | --- | --- | --- |
| Variable | n | M | SD | Min | Max |
| Total | | | | | |
| Weight (lbs.) | 413 | 150.35 | 33.38 | 93 | 342 |
| Fat % | 411 | 18.55 | 7.91 | 2.4 | 39 |
| BMI | 409 | 22.96 | 4.05 | 15 | 47.6 |
| Female | | | | | |
| Weight (lbs.) | 216 | 133.86 | 23.81 | 93 | 286 |
| Fat % | 214 | 22.39 | 5.00 | 12.6 | 39 |
| BMI | 213 | 22.21 | 3.66 | 15.9 | 47.6 |
| Male | | | | | |
| Weight (lbs.) | 197 | 168.43 | 33.06 | 98 | 342 |
| Fat % | 197 | 13.30 | 7.10 | 2.4 | 38 |
| BMI | 196 | 23.78 | 4.31 | 15 | 46.5 |
Note. Measurements presented are actual numbers, not estimated predictions.
Table 2
Regression Analysis Predicting Absolute Value Difference in Weight Estimation and Weight Actual
Predictor

Coefficient

Std. Error

95% Conf. Interval

Minority

-0.635

0.499

[-1.616, 0.346]

Male

-0.491

0.501

[-1.475, 0.494]

Fat Indicator

Under fat

-1.000

0.878

[-2.727, 0.727]

Over fat

4.855

*

0.997

[2.896, 6.815]

Male by Fat Indicator

Male and Under fat

4.177

*

2.059

[0.129, 8.225]

Male and Over fat

-2.220

1.354

[-4.883, 0.442]

R-squared = 0.089

n = 410
Note. *p < .05
Table 3
Regression Analysis Predicting Absolute Value Difference in BMI Estimation and BMI Actual
Predictor

Coefficient

Std. Error

95% Conf. Interval

Minority

0.586

0.549

[-0.595, 1.766]

Male

2.483

*

0.601

[1.403, 3.562]

Fat Indicator

Under fat

0.564

0.968

[-1.339, 2.468]

Over fat

0.406

0.815

[-1.197, 2.008]

R-squared = 0.051

n = 407
Note. *p < .05